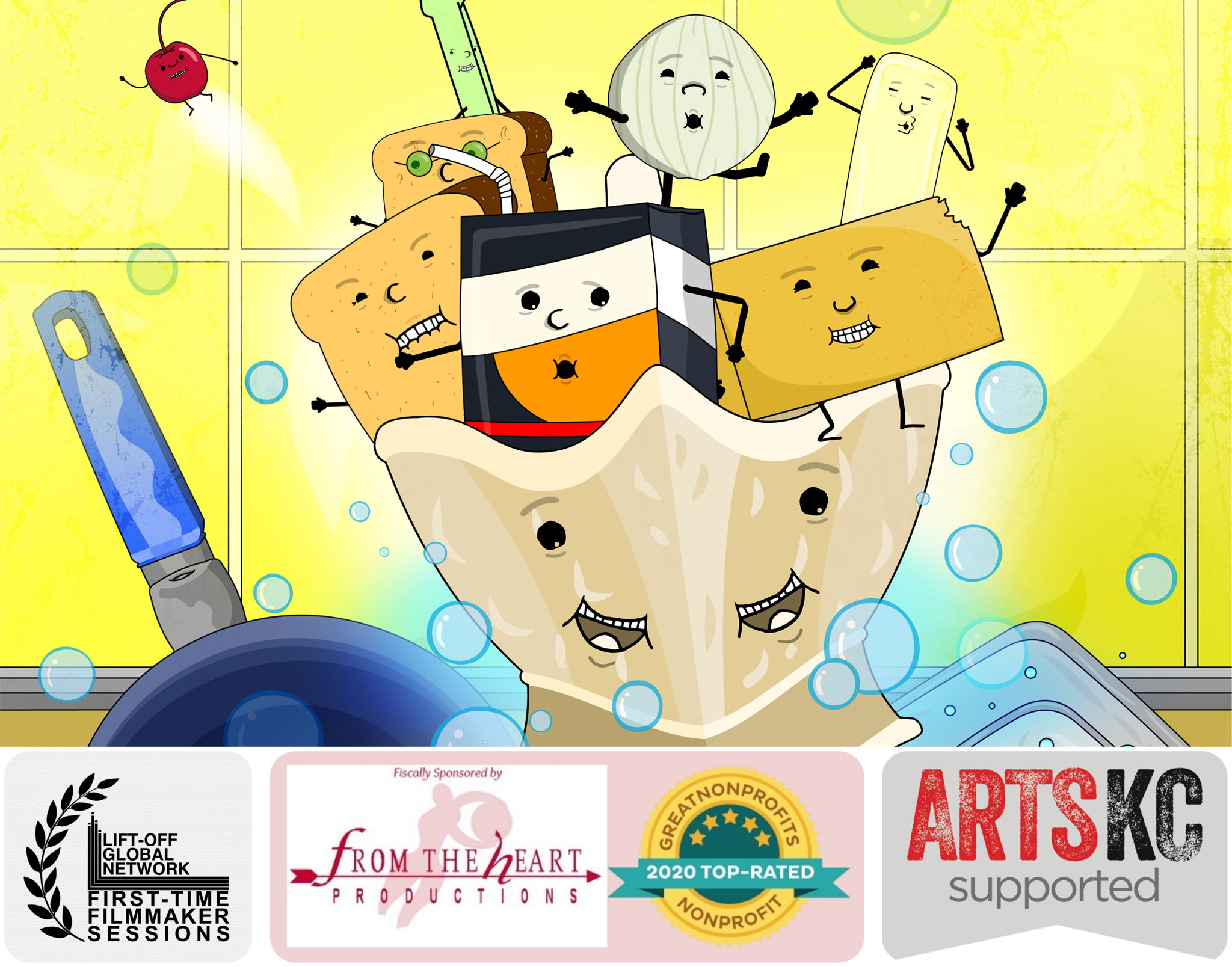 WHAT IS FOOD PEOPLE TV?
This new animated series is like a musical sitcom and cooking show combo meal! Each season will boast a 10-episode collection that explores what foods are, where they come from, and how they can all work together to become part of a bigger recipe. Also included are selfie videos of fans around the world making these foods in their own kitchens. Cooked up mid-pandemic by Brodie Rush and Cori Anne Weber, Food People is a global project that creates remote jobs for artists and values knowledge, diversity, and inclusion as much as it values quality entertainment. Our Kickstarter campaign to fund the first 3 installments was successfully completed in Nov 2020, and we're currently in the production phase of episodes 2 and 3.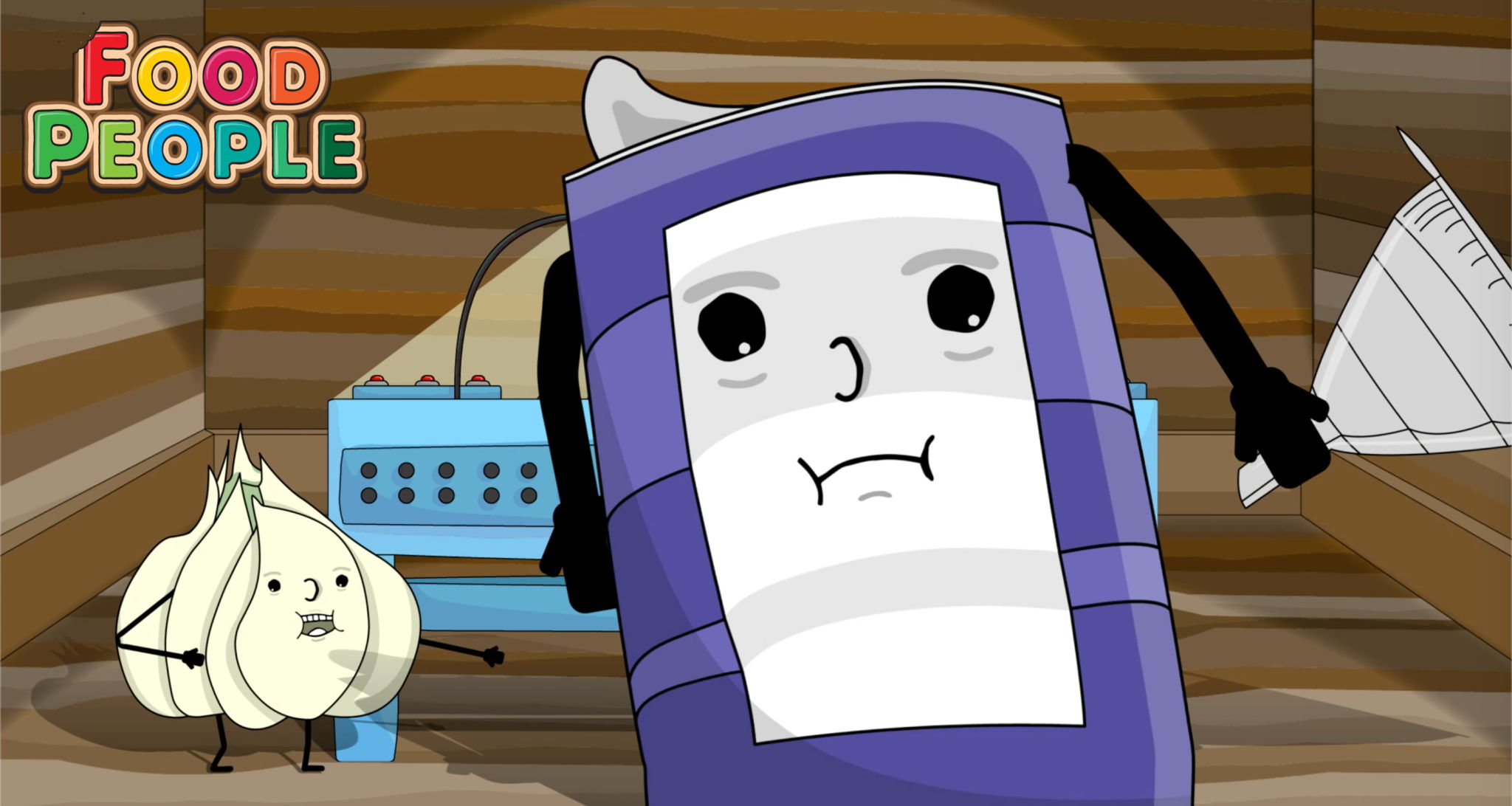 WHY SHOULD I DONATE?
1.) Donating to Food People is now tax deductible!
If you're making a basic charitable donation (one that is not purchasing a special reward from any of our campaigns [aka you aren't receiving any goods in return]), you can deduct it from your taxes. You will receive a "thank you" receipt with your payment that can be used for your IRS statement write-off.
2.) It's important!
More than just an animated show, our mission to feed kids around the world a steady diet of truth, inclusion, cultural connection, digital literacy, and the knowledge it takes to feed themselves is in full swing - but none of our accomplishments would exist without the support of our donors!
We are still in the early stages of our startup, which is entirely self-produced and does not have a direct funding source - so we need all the help we can get! While making a donation to Food People helps us produce the show and keep the lights on, there are also a number of other causes you'll be supporting with your contributions, like:
Creating jobs and internships for artists and students

Developing new inclusive learning styles

Bringing arts and tech integration to the disability sector

Providing workshops for schools that don't have arts funding

Connecting people and classrooms internationally

Advancing our mission to get families in the kitchen together

and more!
In addition, you'll be helping other independent filmmakers fund their projects, because 7% of every donation goes to our fiscal sponsor: From the Heart Productions. Their knowledge and guidance has been invaluable to us and our business, and we are incredibly proud to support their mission of mentoring independent artists who need funding for important film projects that make a contribution to society.

WHAT'S HAPPENING NOW?
Our extremely small team is currently working hard to self-produce season one of an original animated series while simultaneously launching our Virtual Animation Labs program, which uses digital mediums, performance-based animation, remote technology, live interaction, and storytelling elements to achieve problem solving and learning goals. Our friendly, relatable, non-binary food characters provide a safe, inclusive space for self-empowerment, arts and tech integration, team building, curriculum-based learning, and behind-the-scenes fun that is currently being implemented into schools, clubs, companies, small groups, and private homes around the world.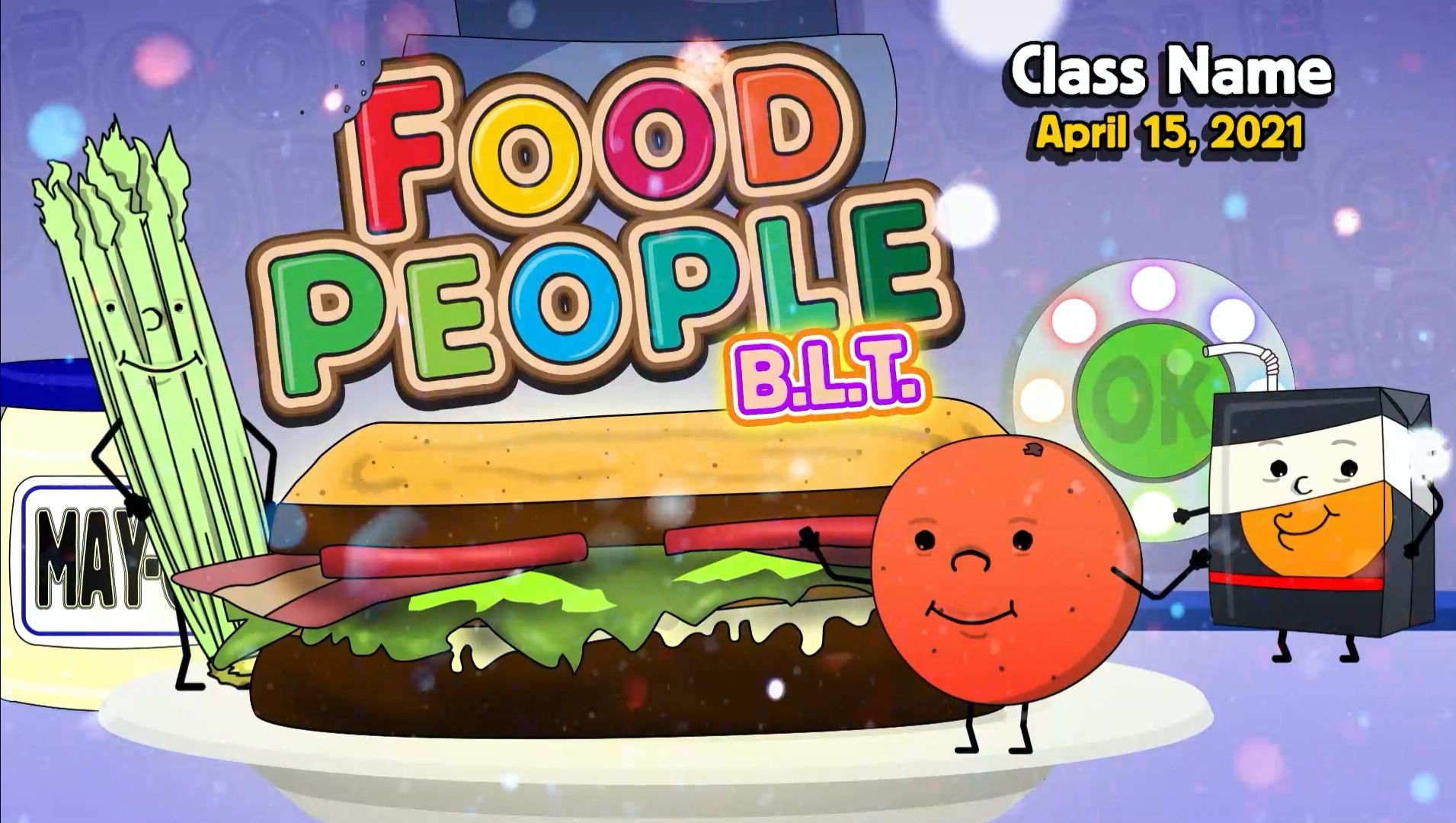 WHERE TO NEXT?
Aside from moving on to Episode 3, Food People will be venturing out of the US through a virtual partnership with Downlights in Auckland, New Zealand. This particular project, which is partially funded by an Inspiration Grant from ArtsKC, will bring arts integration into the disability sector by exploring self-empowerment and team building through a unique series of virtual animation workshops.

Our first episode, Food People: Grilled Cheese - which is also a short film - is hot-n-ready for streaming!
Thank you for your support! Food People wouldn't exist without our friends, donors... and viewers like you!
Donate via Credit Card or eCheck
Food People FAQ
Is my donation tax deductible?
Depends on a few factors like if you received a reward in exchange for the donation and the value of your donation above that rewards cost, etc. You may contact the nonprofit you donated to directly to receive information on whether or not your donation is tax deductible. Nonetheless, the emailed receipts you will receive for your donation is the documentation you need to make it tax deductible.
WeDidIt FAQ
Is my donation and credit card info secure?
Yes, the security and confidentiality of your information is our highest priority. We will not sell, trade or share your personal information with anyone else, nor send donor mailings on behalf of other organizations, and we will only share personal information if you have given us specific permission to do so.
How do I know that my donation was made successfully?
You will receive an emailed receipt immediately after your donation is submitted and your credit card is processed. Your donation will also show up on your bank or card statement within 1-3 business days.
Do I get a receipt?
Yes, a receipt is sent to your email inbox once your donation is processed. Please be sure to keep a copy of your receipt for tax purposes. If you select a recurring donation, you will be sent an individual receipt each period when your donation is processed.
Is my donation private?
We will not share or sell a donor's personal information with anyone else, nor send donor mailings on behalf of other organizations.